Benefits Summary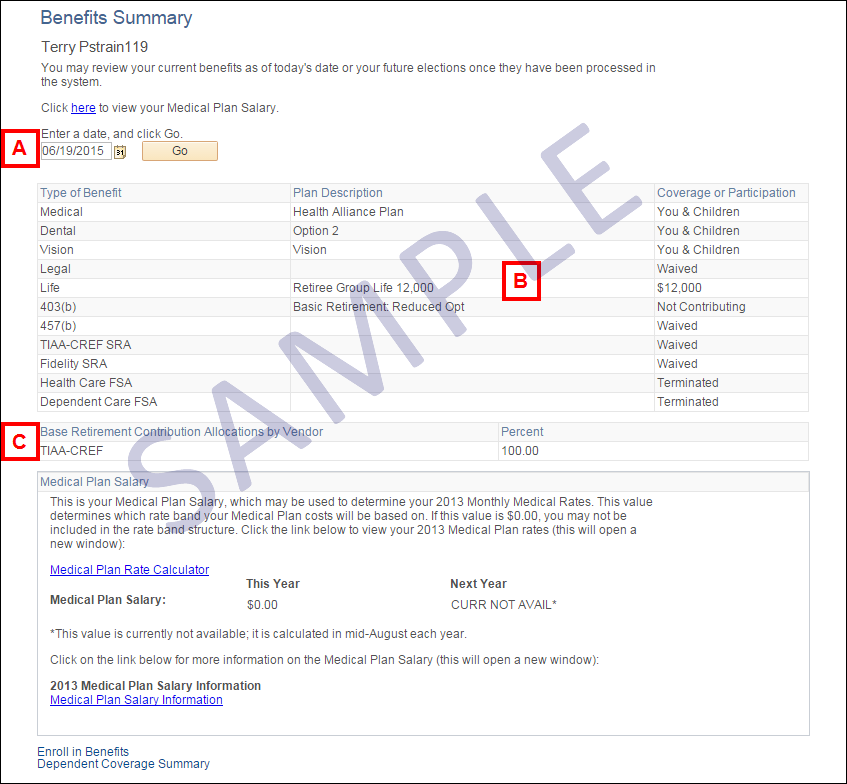 Letter
Description
A
The benefit information is displayed as of the current date. if there are future dated changes that have been processed, to view this information, enter the future date and click GO.
B
This section displays the benefit enrollment information for each benefit type you have elected or waived.
Note: Flexible Spending Accounts and Retirement plans may not appear if you have never enrolled.
C
If applicable, this section displays the retirement plan vendor allocations for the Base Retirement plan.
Contact Information
Questions? Contact the Shared Services Center.
Call 5-2000 from the Ann Arbor Campus, 734-615-2000 from the local Ann Arbor area, or 1-866-647-7657 for toll-free long distance.
Monday - Friday 8:00 AM - 5:00 PM.
Staff from the Flint campus should contact the UHR - Flint Service Team at 1-810-762-3150.